Coming together is a
Beginning

Keeping together is

Progress

Working together is

Success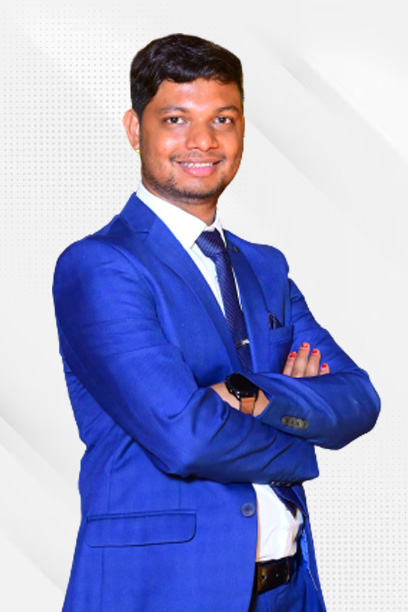 Mr. Chandan Das (Managing Director & CEO)
Dear Visitors, It has been our great pleasure to welcome you to our website. BrainCave Software's website provides complete insight into our aim to serve all our stakeholders with complete satisfaction.We are committed to the primary mission of serving different parts of society with Information Technology related services.
The mission of BrainCave Software is to surpass customers' expectations by providing outstanding customer care through innovations created by talented employees while positively contributing to our society. We believe that our customer's satisfaction and thus their loyalty are our success. Along with fulfilling this aim, we have made our presence in different of World.
Innovation is the backbone of an IT business. We do things differently to achieve better results. We are overruling conventional approaches and tools, and employing innovative reliable technology.
This is what BrainCave Software consistently practices. With productivity levels of global standards through innovative practices and offering high-quality services at competitive charges, BrainCave Software has proved its potential in offering IT consultancy services internationally. Our teams bring a high level of expertise and an understanding of our customers' expectations making us the preferred partners to leading companies globally.
Being an ISO standard accredited company, we are committed to providing quality services. We are committed to quality, reliability, and high standard performance with honest workmanship in whatever we do in line with the latest requirement and technology.
Our business philosophy is based to deliver value to all our stakeholders constantly which gives inspiration to our people to innovate, excel and set new global benchmarks. Our multi-cultural, multi-location, and multi-product and service organization gives us strength. Belief in Quality and Innovation is No. 1 priority that drives the mindset within the company. Our leadership team drives our culture and our great team has stood up to several challenges since its establishment to prove its excellence.
Today we have comprehensive multidiscipline development and project management capabilities enabling our customers to utilize our services and products flexibly across various project stages and to their best possible advantage.